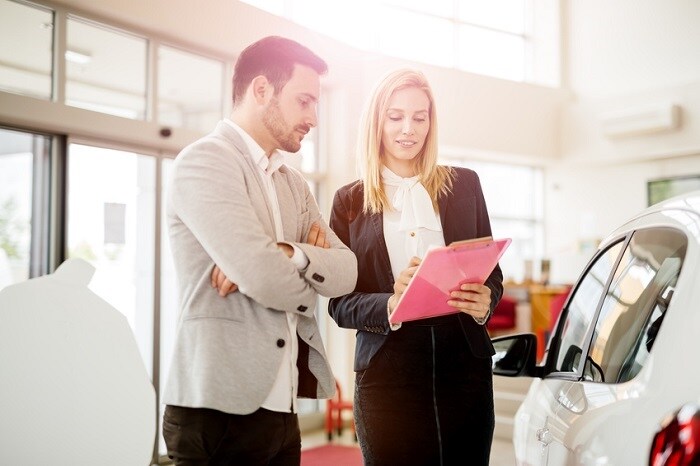 Most people have heard at least one car buying myth: "Buy on a rainy day," "Wait until the end of the month to buy," or "Stay away from used cars." But at Mike Toler Chrysler Dodge Jeep® RAM FIAT, your friendly "RAM dealer near me", we deal strictly in fact. So let's go ahead and squash a few of these myths.
Don't buy a used car: We can't vouch for how some dealerships did business 40 years ago, but we can say that times have changed. From the fact that used cars are now called "pre-owned cars," to the terrific certified pre-owned cars offered by FIAT USA LLC, today's pre-owned cars are just as reliable and fun to drive as a new vehicle. Nearly all come with a vehicle history report as well.
Internet car prices are final: Everything, even homes, can be bought online, and some of these items can be purchased with one button click. However, an automobile isn't one of them. A car price on our website is a good starting point, but financing, down payment, incentives, etc. still must be negotiated.
Wait until month's end to buy: To be honest, there's no difference in pricing or availability whether you buy early in the month or late. This myth is predicated on the idea that a dealership would not only be willing to discount the price of a car because they really need to sell it (based on an assumed monthly sales target that hasn't been met), but also have the exact car you want. It's highly unlikely these two factors would ever align.
When you buy a 2019 Jeep Cherokee or 2019 RAM 1500 near Jacksonville, NC from our local RAM dealer, you can be assured of doing business in a no-myth zone. The focus is on getting you a great deal!