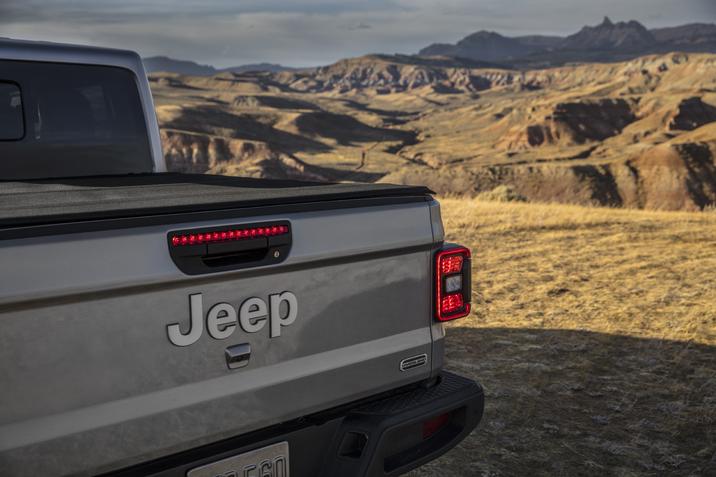 It's no secret that Jeep® SUVs are pretty capable. That's why FCA US LLC takes them out to the Jeep Easter Safari each year, where they face the harsh conditions of the Moab Desert. Every year, we get to see some entertaining concepts cooked up by Jeep and Mopar®, and this year, it looks like the Jeep Gladiator will be star of the show.
The Moab Desert isn't for every vehicle, and the Jeep Easter Safari proves it. The typical crossover can't stand up to the heat and make it through the sand, but the new Jeep concepts are ready for the job. Last year, Jeep showed off seven different concepts based on various models. This year, we'll get to see another great lineup of vehicles, including multiple takes on the Jeep Gladiator.
We know that the first concept based on the Jeep Gladiator will be known as the "J6." A teaser image shows that it's in a brilliant blue color, with a roof-mounted light bar and a spotlight. This concept's chunky tires and beadlock wheels are clearly meant for rough off-road conditions. We're guessing that this model could end up being a callback to the classic J-Series pickups of yesteryear.
A second teaser image doesn't give us a name, but it clearly shows the body of a Jeep Gladiator. We can't wait to get a closer look at this concept and the rest of the unique vehicles on display at this year's Easter Safari!
When you're looking for innovative vehicles that can handle just about anything, visit our Jeep dealership near Cherry Point, NC. Our expert Jeep dealers will help you pick and customize the perfect SUV. We hope to see you soon for a test drive!