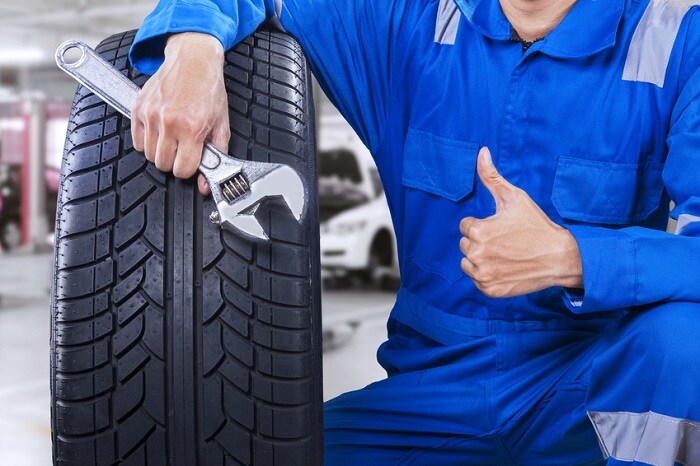 What makes Mike Toler Chrysler Dodge Jeep® RAM FIAT one of the leading used and new car dealerships in Morehead City, NC? Well, a huge part is the promise we make to our customers, ensuring that they have the best dealership experience possible. Part of making that possible involves providing you, the customer, with all the auto info and knowledge that we've accumulated over the years.
Of all the advice we share with our customers, few pieces of information are quite as important as knowing how to avoid a flat tire. Flat tires can seem to come out of nowhere; however, they are often caused by excessive wear. That said, with the right vigilance and awareness, you can potentially avoid having to deal with a flat tire altogether.
There are many ways you can avoid a flat, but one of the most effective methods is to stay on top of your tire maintenance simply. On average, tires can last anywhere between three to four years. Although, the best way to truly gauge the wear of your tire is to measure the tire's tread depth. You can do this by inserting a penny into one of the individual grooves of your tire, facedown. If you can still see the top of Abe Lincoln's head, it might be worthwhile to change out your tire.
Alternatively, keeping your tires properly inflated can play a huge role in avoiding a flat tire. Every tire has an optimal air pressure range, and staying within this range can mean the difference between being stranded on the side of the road with a flat and never dealing with a flat in the first place.
Of all the strategies you can use to avoid a flat tire, we most often recommend having your tires inspected by Chrysler service team that always puts your interests first; and you can find just that at Mike Toler Chrysler Dodge Jeep RAM FIAT.