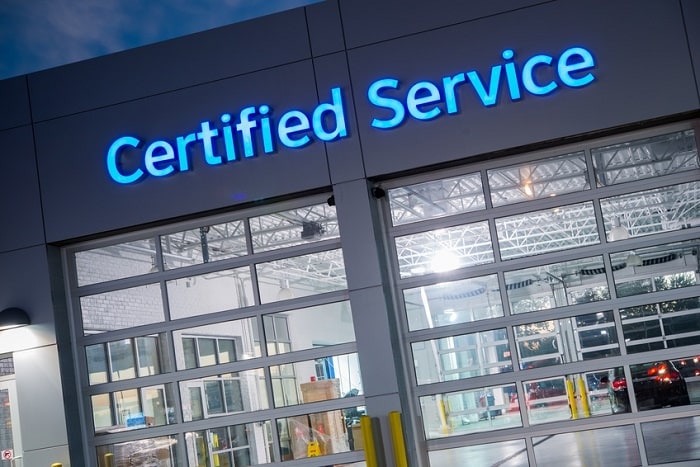 At Mike Toler Chrysler Dodge Jeep® RAM FIAT, we understand the value of having a dealer that has only your best interest in mind. We're a Jeep dealership that prioritizes satisfaction, whether you're looking for a new vehicle or are looking for some much-needed automotive maintenance.
Regular maintenance is crucial. From motor oil changes to swapping tires, throughout the course of your vehicle's life, you'll have to pay many visits to a car care expert. That said, you should be able to trust the professional working beneath the hood of your vehicle. Having an auto technician by your side that has your best interest in mind can do wonders for not only satisfaction but for the betterment of your vehicle. The more you trust your technician the more likely you are to keep up with your regular maintenance and prolong the long-term health of your vehicle.
At Mike Toler Chrysler Dodge Jeep RAM FIAT, we strive to be that trusted expert for all our customers. Our auto service center is home to a team of dedicated technical experts who go above and beyond to keep your vehicle running smoothly for years to come. For a limited time at Mike Toler, we're offering our customers two years of maintenance absolutely free!
How do you get in on this amazing deal? Well, all we require is that you purchase a new or certified pre-owned vehicle. The special includes four lube oil and air filter changes, as well as two tire rotations. At Mike Toler Chrysler Dodge Jeep RAM FIAT, we are always striving to help our customers better their driving experience, and through this service special, we hope to provide you with the opportunity to drive care-free for two whole years.