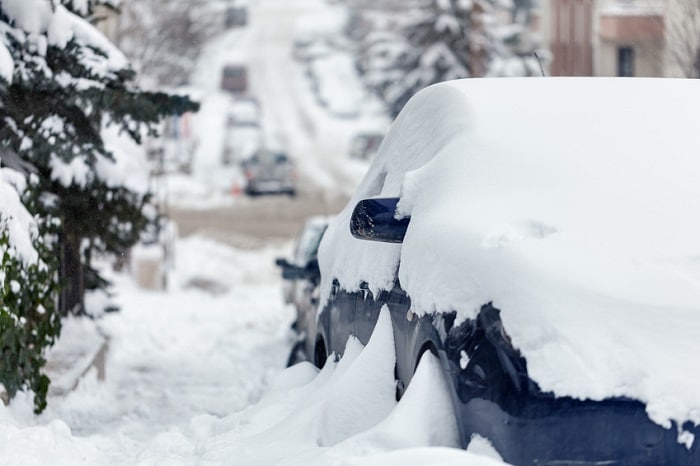 Winter maintenance is great for making sure your vehicle is ready for the season. Come to us at Mike Toler Chrysler Dodge Jeep® RAM whenever you need maintenance performed.
Is your vehicle going to be ready for colder weather this winter? Our staff at Mike Toler Chrysler Dodge Jeep® RAM is happy to set up a time for you to bring your Dodge Challenger or Dodge Journey in for maintenance this season. We have a team of factory-trained technicians in our service center and we know all of the ways to make sure that your vehicle is protected no matter what this winter has in store. We have put together a list of just a few of the services that we can help you with:
Ensure Visibility – The last thing you want is for a bunch of road grime from wintry conditions to cloud your view while you're behind the wheel. Our Dodge service technicians can take a look to ensure your wiper blades are up to the task, replacing them for you if necessary. We can also look at your washer fluid levels and make sure that the system is ready to get to work when needed.
Battery Maintenance – The heat of the summer can take a toll on your car battery, so having it checked before temperatures drop can be very beneficial. We can run a battery and charging system test, making sure to replace your battery if necessary. Our technicians will also check out the posts and terminals to ensure you have good connections free from corrosion and debris.
Fluids and More – Along with an oil change and new filter, we can make sure to check out all of the other fluid levels for your Dodge. This will include anti-freeze, power steering, brake fluid, and more.
No matter what your winter service needs might be this season, you can trust that our technicians at Mike Toler Chrysler Dodge Jeep RAM have your best interests in mind. You will find us at 5340 Highway 70 in Morehead City, NC if you would like to make an appointment. We also have an easy-to-use service scheduling form available on our website.